View From Claire's Window!
The view from my office window  is a beautiful ocean, beach scene.  I have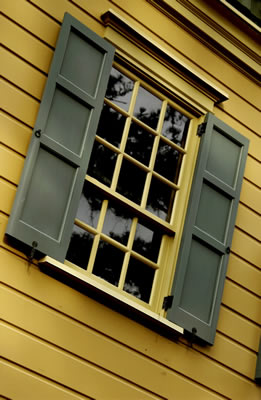 this window compliments of my sister, who gave it to me for Christmas.  My office doesn't have a window, and I kept saying I needed a window.  I sit there and visually and ideal pleasant day until I leave the office and I see the real world and the white, winter wonderland people living in New England, really up and down the East Coast, have experienced this winter.
 I am sitting in my office looking at the window and thinking about some indoor projects to do when 'the weather outside if the weather out side is frightful'.  Here are 3 de-cluttering and organizing projects.
Organize Your Books. Pick up all the books lying around the house, pull out all the books on the book shelves, dust the shelves and the books, organize the books, and put them back on the shelves. Any books you do  not want donate them to the Friends of the Library for their next book sale.
Front Hall Closet.  Pull everything out of the closet, examine it, try it on, inspect clothing items to see if it needs repairs or cleaning, donate items that you do not use or does not fit. Only put back in the closet the items that are meant to be there.  Find a home for everything else.
Your Work Desk. Take everything off the top of the desk-everything you do not use either throw out or give away, do not put anything back on the desk top until you finish going through all the drawers. Do 1 drawer at a time, dump the contents on the desk top, go through everything and determine its value – keep or throw out-do this for every drawer.
These projects are things we put off doing but we all need to do them once in a while.  With the weather we have been having these 3 projects will help to pass the time and give you a wonderful sense of accomplishment when you cannot or should not venture outdoors in the snow and on the ice.  
Wishing you a warm and safe this winter, as I continue to stare at my ocean scene counting the days until Spring.