Are You Going to Sell Soon?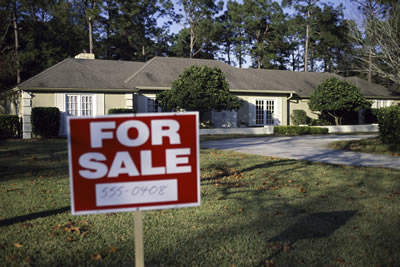 Last week I attended a local Chamber of Commerce meeting where I met a local real estate agent.  At chamber meetings this is not unusual; however, this gentleman and I seemed to hit it off right from the start.  Maybe it was our age, we are both aging baby boomers, but I believe the reason was we are focusing on the same target market – aging baby boomers–and we believe the same things. 
What we were both saying is; Baby boomers should not wait until the last-minute to start preparing their home to sell and move.  The time to start thinking, preparing, and doing; is 3-5 years from when you want to sell and move.  This is true for your own home or your parent's home.  The earlier you start thinking about this process the better off everyone will be.
There are so many things that can be done to prepare ahead of time to prepare to sell and move from your longtime home.  Most of us seem to procrastinate and put things off until the last-minute.  We seem to think that there isn't too much to do, and we are shocked and overwhelmed to find out just how much you should have done in advance, how little time you now have, and how much this is all going to cost you in both time and money.
My realtor friend would tell you that if you plan on selling three years from now you should consider doing some repairs, upgrades, and neutralizing to your home during this time period.  You could very easily recover the cost of the work, and your home will sell easier and quicker. Now I would tell you that it is a good idea to start de-cluttering, downsizing, and organizing the areas of your home that might be over crowded and cluttered.   It is never too early to start this process, and by the time you are ready to sell and move, you will be so far ahead of the game.  
Procrastination is a tough road block to break through.  If everyone said I will take care of this tomorrow nothing would be getting done.  One improvement, upgrade, or repair a year or every six months and one de-clutter/organizing project every quarter will keep you moving forward toward your goal of selling and moving.  Before you know it, it is time to put the house on the market and move.
Unfortunately, most of us wait until the last-minute or until a crisis happens, then we are pushed to take action.  Whether it is illness, death, or just plain old procrastination it makes things far more difficult to get things done when working under pressure and stressed because of a current situation. The old adage of "works well under pressure" isn't necessarily right. Working under pressure causes mistakes, damage, additional money, and unnecessary stress.
 My Tip is:  Avoid procrastination, work steadily toward the goal, and you will be rewarded for your hard work when you achieve your goal.